Filling Procedures Are More Advanced Than Ever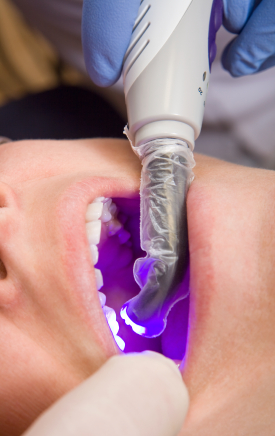 Do you need a filling? If so, you will find fillings come in a variety of materials. By reading the information below, you will have the details you need to make an informed decision about the filling options you have to fill a cavity. While some fillings are tooth-colored, others are made of metals. Therefore, you need to distinguish the pros and cons of the materials to make the best choice. The two most common fillings are amalgam fillings and composite resins.
What Types of Materials are Used to Fill Cavities
A wide variety of materials are used to fill cavities. They differ in color and strength. Amalgam fillings have been used in the dental field for over 100 years. They are strong and may be used to fill molars, or the chewing teeth. Because they can be seen when a person laughs or smiles, patients often choose composite or tooth-colored fillings. Composites, or filled resins, are made of a quartz or glass filler, which is designed to match a tooth's color. These fillings are usually placed as small or moderate restorations where moderate chewing goes on. A blue light is used to cure the filling material. Gold or silver amalgam fillings, while noticeable, can last as long as 15 years. Ceramic fillings, which typically are made of porcelain, are tooth-colored like composites. They usually show staining less than a composite filling. Ceramic fillings can cost as much as a gold filling material. A glass ionomer is a filling that releases fluoride that safeguards the teeth. It is made of acrylic and glass. While the filling uses fluoride to strengthen a tooth, it is less durable than the other filling types. You may have to replace a glass ionomer filling in as little as five years.
When You Should Replace Fillings
If you notice any signs of wear to your fillings, they should be replaced. Crack or worn areas signal a need to have the filling replaced right away. You may also experience potential problems over time. For example, a filling may pull away from a tooth, which can lead to an infection. If you notice a space emerge between your filling and tooth, you need to contact our office for an appointment. Also, if you have a filling that features cracks or breaks or falls out, give us a call. This type of damage can happen if you bite down on something too hard or if you suffer some type of trauma. You need to take care of any damage immediately to avoid problems with infection or irritation. If you have fillings that need to be replaced or you notice damage or other problems, give our office a call to schedule an exam and have the problem fixed. The sooner you address the issue, the sooner you will feel like eating and smiling again.